WHAT IS A BOOK TRAILER?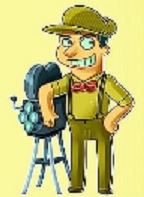 A book trailer is a helpful marketing tool used to promote a book.
A book trailer is a short promotional video to help increase a book's online presence
and reach a wider audience. Watch a Book Trailer to get an overview of a book
and then pop in to the Library to borrow the book and read it yourself!